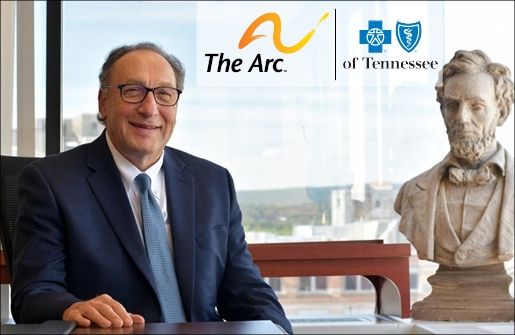 Fred Misilo speaks about protecting the rights of persons with disabilities.
Featuring Frederick M. Misilo, Jr. on July 15, 2020
In his capacity as President of the Arc of the United States, Chair of Fletcher Tilton's Trust & Estate Department, Fred Misilo, Jr., speaks with Naveh Eldar from BlueCross BlueShield of Tennessee about the mission of The Arc and its roots as a civil rights organization fighting for the rights and inclusion of individuals with intellectual and developmental disabilities. They discuss several initiatives such as: Criminal Justice, Health, Employment, and Travel. This is followed by an eye-opening conversation of how persons with intellectual and developmental disabilities are sometimes penalized by a system that doesn't understand their needs. Educating the community—not just professionals—is key to making progress here.
Click here to listen to the conversation.

Click here to learn more about The Arc.